From 50,00 €
*check price for groups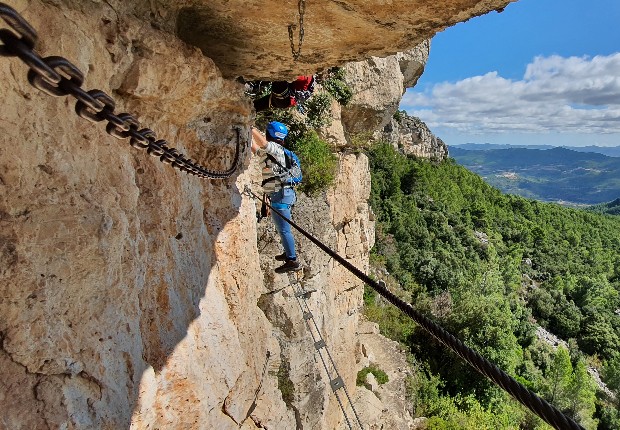 Season; October - May

Season; June September

Total time approx. 5 hours

In the mountains 3.5 to 4 hours

Starting times 06:30h + 08:30h

Difficulty - Beginner

Resistance - Normal

Age - from 6 years

Accessible by car

Payment




DESCRIPTION
A via ferrata is an artificially created climbing path through mostly steep rocky terrain. Climbing is secured with wire ropes and pins, clips or ladders are driven into the rock as climbing aids, serving as fall protection when walking and climbing.

The kit includes a climbing harness, a via ferrata heatsink (with sewn-in energy absorber) and a climbing helmet to be properly equipped for the dangers and risks of climbing a via ferrata.
They are becoming more and more fashionable and now also inspire parents with older children, there are large and varied roads in the area that are suitable for beginners and families.
The via ferrata allows you to experience nature in a very special way. Contact us and we will plan an excursion with you that you will not forget!


SERVICES

+
Guided tour of via ferrata
+ Supervision by a monitor
+ Equipment: climbing harness, heatsink with carabiners, helmet.
+ Total duration approx. 5 hours
+ The pure travel time in the activity is 3.5 to 4 hours. These times may vary depending on the size of the group, the experience of the participants, the weather ...
+ Transfer included with our vehicles. If you want you can also come with your own car.


SCHEDULE

06:30 am in summer, 09:30 am the rest of the year.
We start to pick up the participants at their hotels in Salou
- Transfer to the car park located 30 minutes from Salou (self-organized)
- End scheduled at the starting point
- Transfer to the hotel and say goodbye


-
Minimum age 10 years old,
minimum height 5"2' (1.60m)
-P
eople under 18 years old only if they aren't accompanied by a legal guardian, will need a written declaration of
consen
t
DOWNLOAD
-Normal physical condition, without heart or cardiovascular problems or with
overweight
-For safety reasons, drunk people cannot participate in the tour!


-
Sneakers with a good profile. (Shoes can be rented at our store. Attention, only a limited selection available)
-Water, snack, sandwich ...
-Sunblock, sunglasses ...


-
Departures every day by reservation. From October to May the departure times are usually adjusted, therefore the departure time is merely indicative. In the hottest months (from June to September) the departures are made at 06:00 in the morning to avoid excessive heat.


-
Hotel in which you are staying in Salou or contact to specify a meeting point.
- Address of the apartment or house, name and number of the street where they are housed.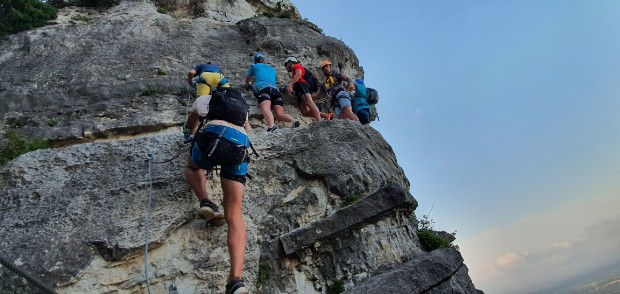 Travellers' Choice Award
We are among the top 10% of the world's top attractions on Tripadvisor!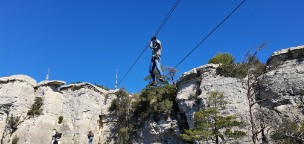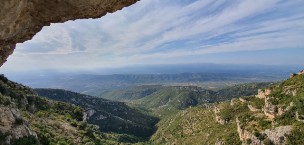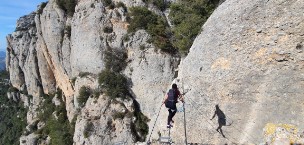 You may also be interested in
...