From 35,00 €
*check price for groups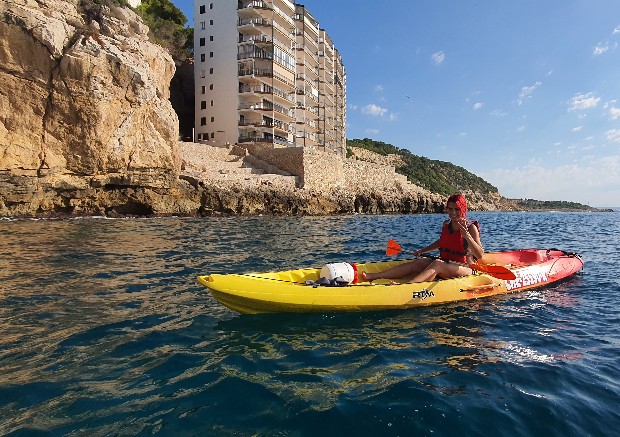 Can anyone do the kayak tour?
If you are prone to motion sickness, it is a good idea to take a non-drowsy motion sickness tablet 30 minutes before activity.
Not suitable for pregnant women and people with back problems.

Does the kayak tour run in any weather?
Yes, the kayak tour can always be done, except during strong winds, strong waves or storms.


How many people can be seated in a kayak?
Our kayaks fit 2-3 people or two adults and two children in the same kayak. If the total weight does not exceed 180 kg.


Do TICKETS and vouchers expire if an appointment is canceled?
No, tickets and vouchers are still valid. If an appointment is canceled, an alternative date will be arranged.


When do we have to be there?

At the specified time at the meeting point with our guide. If you are there at this time, we have plenty of time to assign materials. Then we can move to the place.


Can I personally travel for this canoe tour?

Yes. In the case of arriving by yourself, you can rent all the necessary canoe equipment in our office.


How big are the groups usually?

There are between 8-16 participants per kayak instructor.


How long is the kayak tour?

The kayak tour in the sea lasts around 4 hours, including the allocation and transfer of equipment. The water time is approximately 2.5 hours, of which 30 minutes we will snorkel if the weather permits, in any case the tour would be lengthened to compensate.


Do I need prior knowledge?

No, the activity can be done without prior knowledge.


What if there is a storm during the canoe tour?

If there is a storm, we take a break and get out of the water. We will only continue our canoe tour when the storm has passed.


Are there drinks and food on site?

No, just us and the sea, you must bring soft drinks and snacks on your own.